REVIEW – I've got a big trip to Europe planned this summer and anyone who's been there knows you need to get your plug and power adapters sorted out because Europe has all kinds of wacky plugs!  In preparation, I'm testing out the UGREEN 65W USB C charger and power adapter.  I'm always surprised by how easy it is to max out on power adapters on a trip.  You really can't bring too many!  
The UGREEN 65W USB Charger and Power Adapter is a 65W USB C charger with three ports and several interchangeable plug configurations.   Car Wall Charger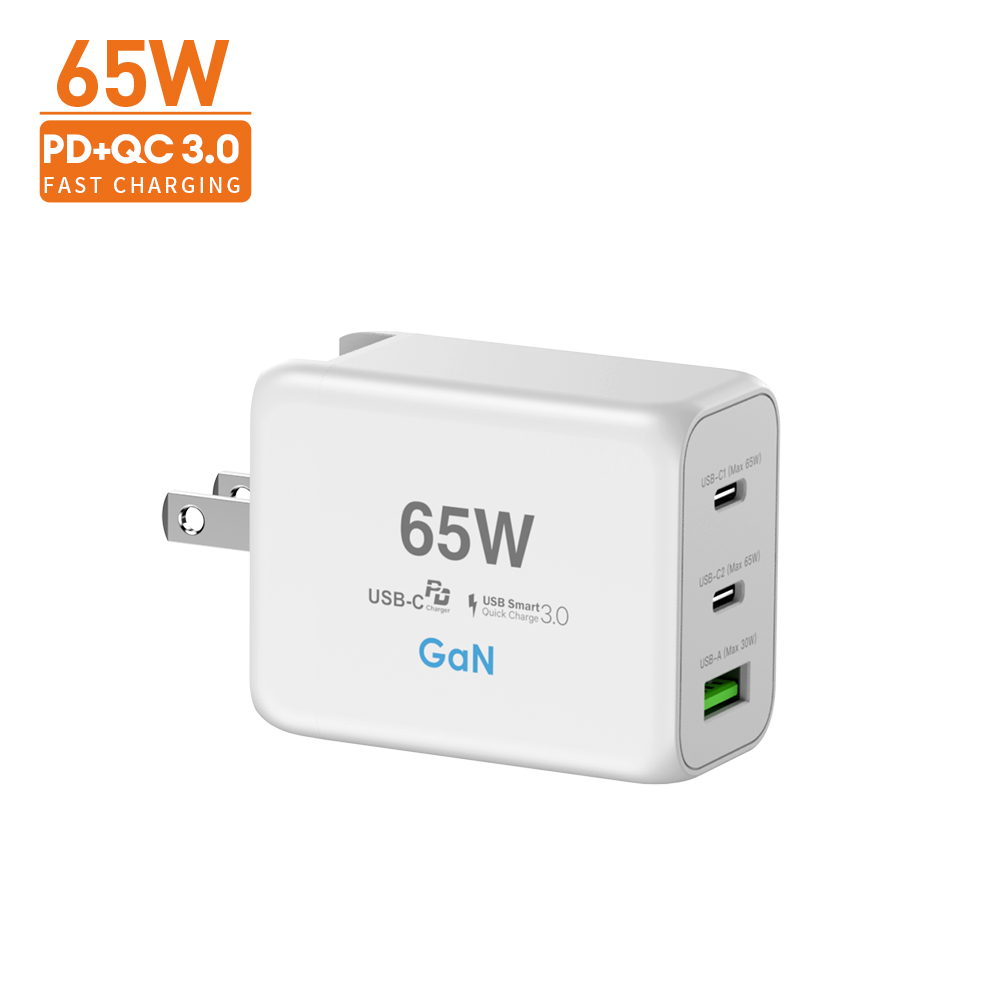 The UGREEN  65W USB C Charger is pretty easy to set up.  You just click the plug configuration you need into the modular slot and plug it in.  If you need to swap it out, there's a button you can click on the top that releases the plug so you can slide it out and replace it with the one you need.   
The UGREEN  65W USB C Charger has three ports:  two USB C ports and one USB A port.  It is capable of charging three devices simultaneously, but how quickly that will happen depends on a number of factors.  There is a rather complicated diagram that breaks down how power is distributed on their product page, but suffice it to say that the USB C ports are the ones to use if you are only charging one item and you want to charge your device fast.  The charger adapts its power output to the device so you don't fry your batteries, and there is short circuit and overload protection as well.  Their online description says it can charge a MacBook Pro from 0-100% in 90 minutes safely (and to 50% in thirty minutes).  
I was pleased with the charging capabilities.   I used a random cable and the USB A port charged my phone at the rate of a percent per minute, and that's not the "fast charging" port.   I didn't have anything else plugged in at the time, though.  
The size of the UGREEN 65W USB C Charger is fairly compact.  I like the squareness of it and the fact that you can take the plugs off so it will fit into a tight spot in your suitcase.  I found that it allowed you to plug in things around it if you use it on a well-designed power strip, although on a standard power strip, it would take up two spaces. You can plug in items above it on a standard US outlet if you use the lower plug.  Will that work with the wacky European outlets?  I don't know yet, but I'll update you when I know.  
It isn't a lightweight item, though.   It is only 2.5 inches square but it weighs nearly half a pound. That's typical of power adapters, because they have to step up and down the changing voltage of different countries, and while I don't know why that functionality weighs a lot, it always does.  If you check your devices, many electronics don't need a power adapter because they have one built-in (like the brick on a laptop cord, for instance, will convert the power for you).  However, there's ALWAYS one gadget that I have that only works on the US 110 voltage, and I never really notice until I wind up in a foreign country.   Having this UGREEN 65W USB Charger and Power Adapter is like an added insurance policy for when that happens.  
The performance is affected by the weight, however.  I had this item plugged into my bathroom plug and at some point, I slightly tugged on the USB cord and it fell out of the wall.   I was using a heavier cable (it had magnets on it) but I felt like any stress could wiggle it loose because of the weight, so that's something I'll have to watch for. If you have it plugged into something like a power strip it shouldn't be a problem.  
I think the UGREEN 65W USB Charger and Power Adapter will be so useful on my international trips.
Price: $55.99 Where to buy:  Amazon or UGREEN Source:  The sample for this review was provided by UGREEN.
Being a European resident and having traveled to many European countries, I'm quite sure that a Euro plug (the 2-pin variant) will work everywhere, except some older sockets in England and Ireland. And even the modern grounded 3-pin variants (Euro/Belgium combined) will work everywhere with the same exception. I never packed or needed an adapter plug in Europe.
Unless you use a key/nail/stirrer to open the earth guard gate on the socket (which is not receommended) , the euro 2-pin will not work in any Ireland/UK sockets.
Your email address will not be published. Required fields are marked *
Don't subscribe All Replies to my comments Notify me of followup comments via e-mail. You can also subscribe without commenting.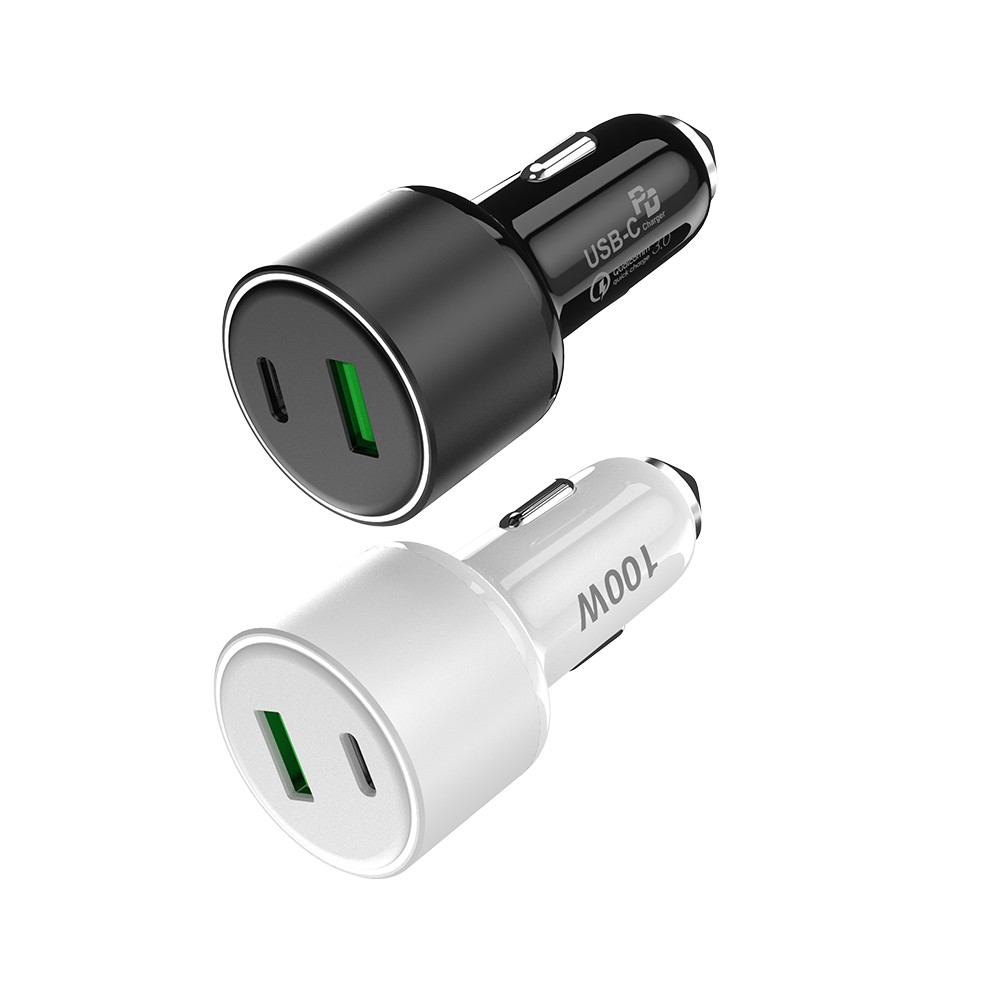 Car Charger Port Copyright © 2023 The Gadgeteer. All rights reserved. Reproduction without explicit permission is prohibited.